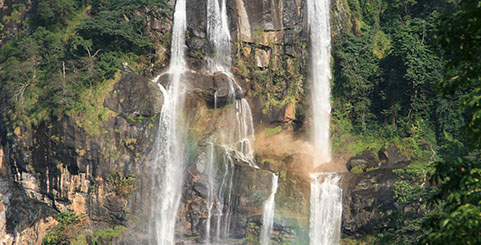 Udzungwa National Park
Location and How to Get There
Udzungwa Mountain National Park is located between Ruaha National Park and the Selous Game Reserve. It is just 25 miles by land south of the town of Mikumi and can be visited all year long.
Wildlife and Natural Highlights
Udzungwa is part of the largest and most bio-diverse mountain ranges in all of eastern and southern Tanzania. Visitors can visit its waterfalls and see the rare colobus and mangabay monkeys.
Activities
Udzungwa is a magnet for both hikers and ornithologists who can view over 400 species of birds. Visiters can enjoy walking safaris and visit the Sanja and Prince Berhard waterfalls.